Invitation to AFPS Membership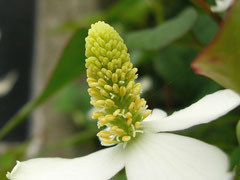 AFPS membership is open to individuals, ordinary member societies, and supporting members. 
1. Individual Member
Membership Dues for Individuals
In the meantime, dues will be charged in JPY calculated at the USD/JPY TTS rate as of January 1 of the fiscal year. (For members in Japan, USD 1 is considered as JPY 100)  
 Category 
Annual Due
Country 
A

USD 90

(Students: USD 45) 

Australia, Hong Kong (China), Japan, Korea, Malaysia, Singapore and Taiwan (China)

B

USD 60

(Students: USD 30)

China, Egypt, Fiji, India, Iran, Nepal, Philippines,             Sri Lanka, Thailand and Tonga

C

USD 30

(Students: USD 15)

Afghanistan, Bangladesh, Bhutan, Indonesia, Iraq, Pakistan and Viet Nam
Membership Application Forms for Individuals
Joining AFPS is simple and easy. You just click on the following link and complete the secure online membership application form.
Your membership is valid from when you submitted the online application form and your member ID will be provided on the invoice for membership fee.

If online form is unavailable, please send a following downloadable form to Membership Office by email or fax.
< Membership Application >
2. Ordinary Member Society
Membership Dues for Ordinary Member Societies
In the meantime, dues will be charged in JPY calculated at the USD/JPY TTS rate as of January 1 of the fiscal year. (For members in Japan, USD 1 is considered as JPY 100)  
| | | |
| --- | --- | --- |
|  Category  | Annual Due | Country  |
| A |   USD 270 x Member Factor | Australia, Hong Kong (China), Japan, Korea, Malaysia, Singapore and Taiwan (China) |
| B |  USD 180 x Member Factor | China, Egypt, Fiji, India, Iran, Nepal, Philippines, Sri Lanka, Thailand and Tonga |
| C |  USD 90 x Member Factor | Afghanistan, Bangladesh, Bhutan, Indonesia, Iraq, Pakistan and Viet Nam |
| | |
| --- | --- |
| Number of Members  | Member Factor |
|   -250 | 1 |
|  251-1000 | 2 |
| 1001-3000 | 3 |
|  3001- | 4 |
Membership Application Forms for Ordinary Member Societies
< Membership Application >
3. Supporting Member
< Membership Application >