Message from the President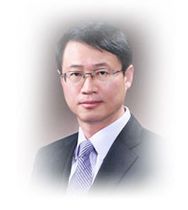 At the outset, I would like to express my sincere thanks to all the Asian Federation for Pharmaceutical Sciences (AFPS) members, pharma professionals, and graduate students who came under one roof during the last AFPS conference (November 2013) held at Jeju Island, South Korea. It is my great honor and distinct pleasure to preside over the 3rd AFPS conference which was a grand success.
From the time of AFPS establishment in 2007, our objective was to bring together all the leading pharmaceutical scientists and other allied professionals to discuss and exchange the latest advances and developments in pharmaceutical sciences. Through the auspices of experts from diverse background, AFPS presents a suitable platform for in-depth assessment of real challenges involved in the dynamic and fast moving fields of drug discovery, development and therapeutics.
AFPS as a prestigious international body has successfully organized three conferences, with the first one being held at Fukuoka way back in 2009, successive ones were held at Kuala Lumpur and South Korea in 2011 and 2013, respectively. The 4th AFPS conference will be hosted in Thailand in 2015 to further reinforce and rebuild the professional edge in groundbreaking research. In addition to our biennial conference, AFPS also publishes 'Asian Journal of Pharmaceutical Sciences' which was launched in 2006 (6 issues/year), with an aim to promote the recent developments in pharmaceutical research/profession. AFPS also organizes and grants two distinguished awards, namely 'AFPS Nagai Distinguished Scientist Award' and 'AFPS Nagai-Shukri Pre-doctoral Best Paper Award' during every conference to deserving pharma graduates in recognition of their excellent contribution to research and to boost their confidence.
I am confident that AFPS will continue working to increase our reach and communication all over Asia in order to address all the issues pertaining to pharmaceutical research and new drug development towards the betterment of human healthcare.
Chul Soon Yong, President